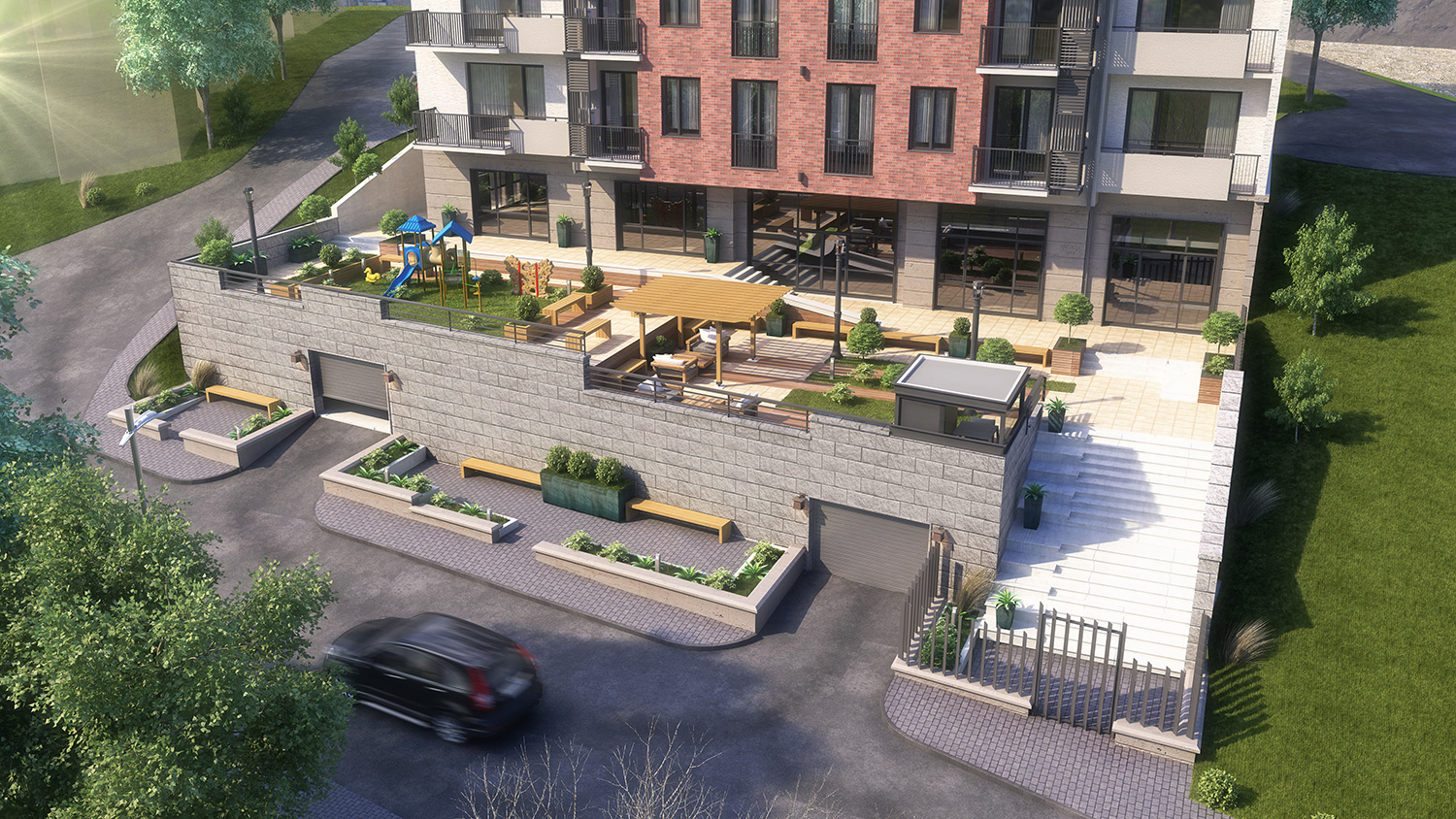 Yard and Landscaping
A well arranged enclosed recreation-infrastructure zone. The front gate with a drive across to an accomplished yard to the entrance hall forms the main entrance to the house. The second entrance is at the back of the house. The yard fenced off the street, will be a playground, a recreation garden and a resting area.
Parking Garage
The parking garage isolated from the yard is remote controlled. The residents will use a lift to take them from the parking garage to any floor.
Veranda
The location of the house makes it possible to set up a roof-top glassed veranda for the residents to enjoy the view of Tbilisi.
Superintendent
After the house is put into operation, the Company will render the cleaning, maintenance and safety services.